Dirt Work
Many properties require a certain level of dirt work in order to lay the foundation for your overall landscaping and design plan. Dirt work for commercial or residential properties is much the same. Dirt work is the process of adding or removing dirt, soil and rocks to create a certain grade or slope for the proper landscaping and irrigation to be done.
Signature Landscape provides all levels of dirt work for your project so you can be sure the slopes and grades around your home or business meet all city code requirements and won't create problems with stormwater runoffs or soil compositions. Additionally, Signature Landscape offers hauling services to help with the removal of excess dirt or to move usable dirt into your landscape project area. We make it our business to complete the dirt work you need for your project so you can enjoy the finished results.
Unlike other landscaping companies that either totally ignore dirt work or do just do the bare minimum, you can count on Signature Landscape to provide the quality dirt work you need for a project that is beautiful from the ground up. We firmly believe that every component of a landscaping project is equally important to do right the first time, for the best possible outcome once the job is complete. Dirt work is sometimes needed and you'll be glad we understand what it really takes to move dirt and form it to your needs at the right angles and heights. It's a dirty job, but Signature Landscape is proud to do it!
You May Also Be Interested In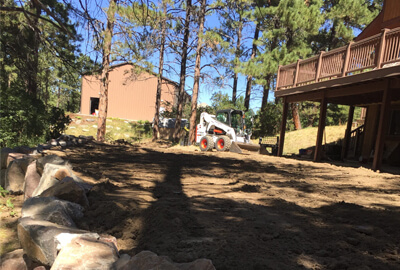 GRADING
Landscape grading, also known as yard leveling, is an architectural landscaping process that uses existing soil or dirt to create smooth surfaces and ensure a level base for construction of landscape additions, foundations for buildings, and roads or driveways. The slope created by the grading process is especially important for drainage of storm runoff, and also enhances the aesthetic value and increases the stability of a lawn following landscaping work.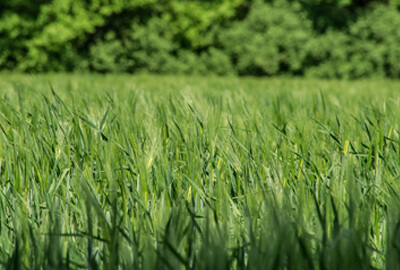 HYDROSEEDING
The future of landscaping is here- meet hydroseeding, a bleeding-edge seeding technique that delivers impressive results in much less time and considerably lower cost than traditional lawn seeding and sod installation services. Hydroseeding, also commonly referred to as "liquid sod," is the latest innovation in landscaping that is gaining attention from homeowners, city planners and others who wish to have a beautiful, lush landscape in just 3-4 weeks.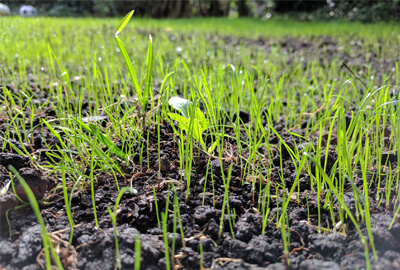 SEEDING
Your front lawn is the first thing visitors see when they come to your home. Patchy, uneven grass in your front yard can cause your whole house to look sloppy and in need of maintenance. Not only that, but most homeowners' associations hit their community members with hefty penalties for an improperly-seeded, patchy lawn. With professional lawn seeding services from Signature Landscape, you can be sure that your yard will look as beautiful as the rest of your home.