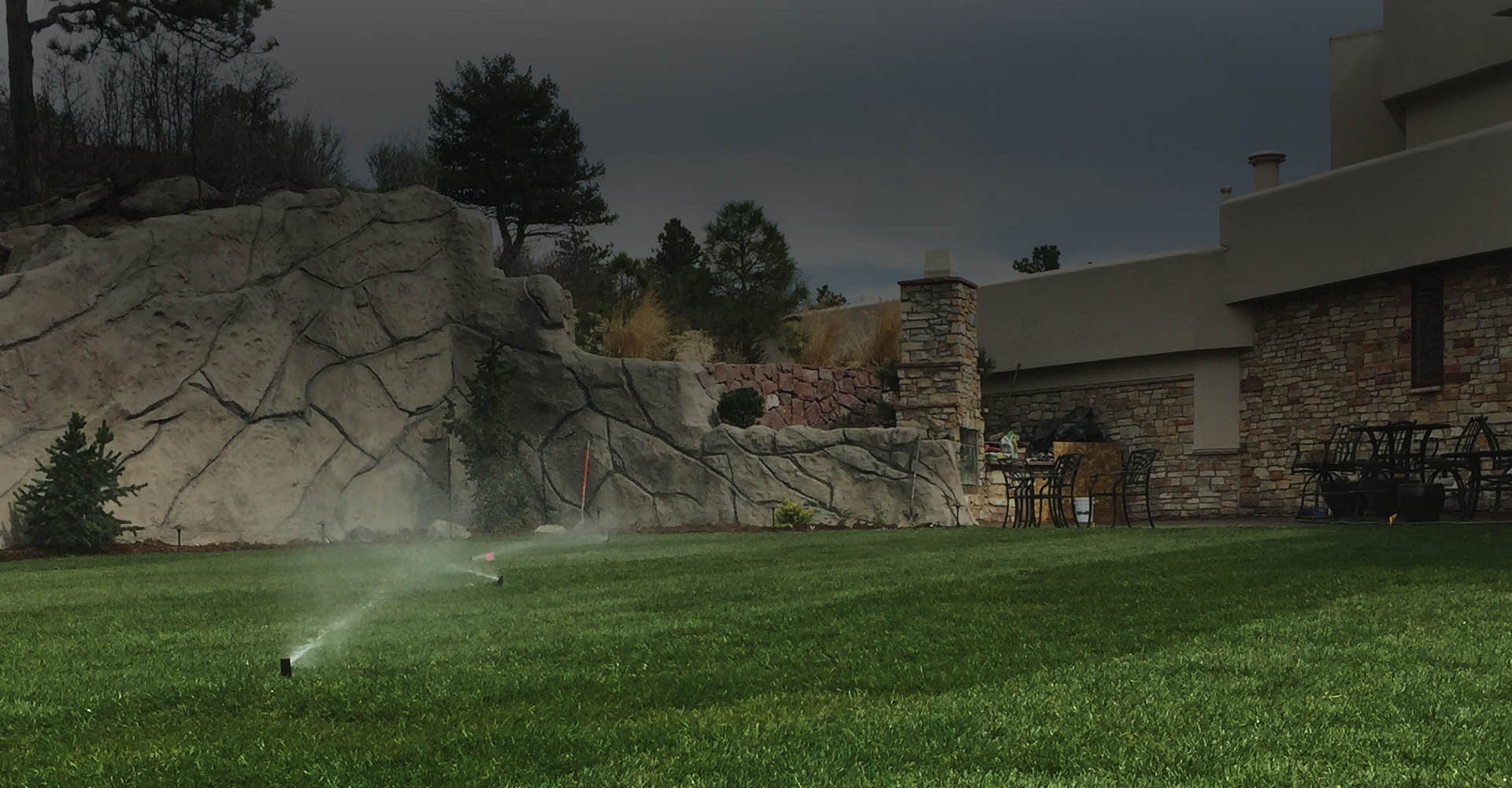 We pride ourselves on setting expectations properly and finishing projects on-time and within estimation.
2023 is booking up fast!
To keep our level of quality on projects and trust with our customers, please contact us asap to book your project in 2023.
Quality Landscape Design Solutions
For all of your Landscaping Design needs. We are Denver Area's top Landscaping Service company for residential and commercial landscaping.
Experienced Denver Landscapers Who Know Their Stuff
The landscape design architects at Signature Landscape Inc. do more than simply plant shrubs, arrange trees, and design irrigation systems. We create a complete visual package that works with your architecture's aesthetic and your surrounding biomes. This takes not only a keen eye for visual detail, but also an expansive knowledge of Denver's unique biology and ecology.
Owner Andrew Hammond employs only the most well-versed, well-rounded, and expressive Denver landscapers. You will absolutely love the work we do for you. Whether it's reimagining your front yard, adding a new gazebo or pergola, or designing a visual style around a commercial property, you will get our best work every time. At Signature Landscape Inc., we are committed to providing each client we serve with the utmost care and attention to detail. We demand 100 percent customer satisfaction with every job we do, and strive to give our clients the respect, courtesy and service they deserve.
To the Signature Landscape staff, landscape design is a form of high art: beautiful, elegant, timeless, and expressive. We believe every home or commercial building can aspire to become a work of art, and we make it our mission to make the world beautiful, one property at a time.
You're The Star
It's not about us. It's all about you. We help you realize the details of your wants and help you discover a wide range of landscape design possibilities in the process.
Timelines Are Important
We work hard to get your project done as quickly as possible with the highest quality. Our plans take into account the fickle Colorado weather, so we stay on time as best we can.
The Best Pricing Possible
We understand that no one wants to spend more than they should. We price all our projects with your budget in mind. We provide free quotes on all job sizes.
When You're Happy
We greatly value every customer and strive to make each project a fun and rewarding experience. It's an exciting time and the results will make you happy for years to come.
We would recommend Signature Landscape without hesitation

If you are looking for a professional landscaping company, we highly recommend Signature Landscape. It was a pleasure working with Andy and his team on our new backyard. Andy is transparent in communication, extremely dependable, incredibly hardworking, and went above and beyond to meet our needs. His vision for our backyard came together perfectly and we couldn't be happier with the finished product and the time it took to complete. Andy and his crew made us feel like they were working around our schedule and finished our backyard on time. After completion, we had multiple neighbors complementing on our yard and asking for Andy's number. We would recommend Signature Landscape without hesitation to anyone looking for a professional, friendly, and quality landscaper.

Andy and his team are the best.

Andy was very responsive throughout and consistently communicated with us. They showed up when promised and stayed on the job until it was done right on time. The site was cleaned at the end of each day and the crew was professional. Don't know waste your time with some fly by no night that makes promises they can't keep.

Hard WHard Working and Respectfulorking and Respectful

Andy and his crew did a great job on my landscaping project. Andy offered suggestions to problem areas and was dedicated to getting the job done in a timely manner and to my satisfaction. He kept in touch and was quick to reply to my inquires. His crew was hard working and respectful. I highly recommend Signature Landscape.

Andy was super professional

We waited almost a year because we wanted to do our yard right. After several companies came over to give us quotes I just wasn't sold on any of them. Andy was recommended by several people in our neighborhood so I called and he came over within just a couple of days. He was super professional and got us a quote within a week. I was pretty picky about what I wanted and he was very accommodating with a couple of minor design changes. It didn't hurt that he was priced better than any of the other companies with better plants and trees. We couldn't be more happy with the results and this picture really doesn't do it justice.

Working with Andy and Signature Landscaping has been an absolute pleasure.

They offered great pricing, especially for the work they do. Plus, they completed the job for the estimate given, showed up on time, and were easy and friendly through the entire process.

Great Landscaping Company!!!

Friendly and professional! I recommend Andy and his team for all of your landscaping needs!